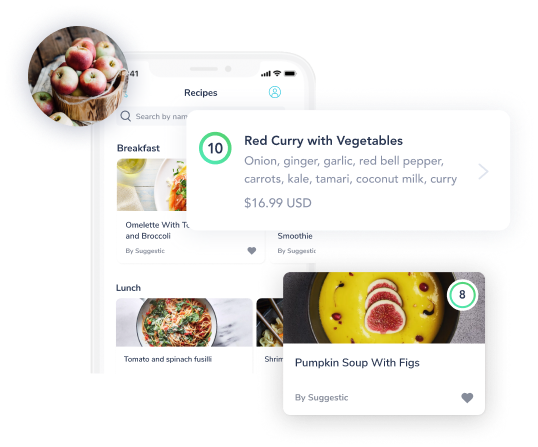 Lookup ingredients and nutritional values
Whether you're looking for nutritional information on "apples" or "Heinz tomato ketchup," Suggestic makes it easy using a single API.
Choose between
1.7 million recipes
The recipes and data you need to build an amazing food app — images, nutritional values, shopping isles, and allergens.
Include premium handcrafted recipes
Add your own recipes
Filter by cuisine, tag or allergens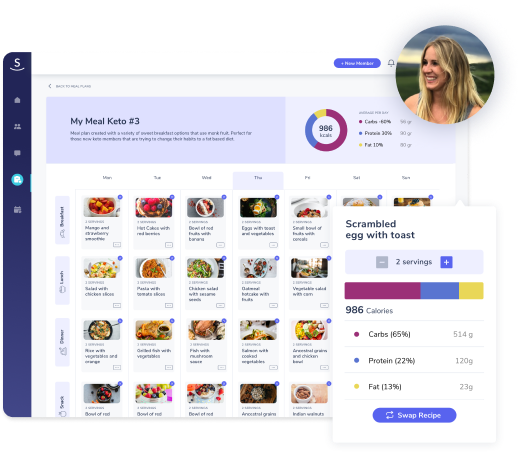 Log food intake and habits
Track what users eat daily, their water intake and sleeping habits, and report on their progress.
Create shopping lists
Empower users to create shopping lists and make informed decisions when shopping for ingredients.
Develop at hyperspeed
Use our GraphQL API to prototype and develop apps up to 10-times faster.
Generate meal plans
using only API
Whether your customer is lactose intolerant or prefers the ketogenic diet, Suggestic makes it easy to generate individualized meal plans to fit their goals and needs.
Program creation console
Custom or pre-defined diets
Easy meal replacement function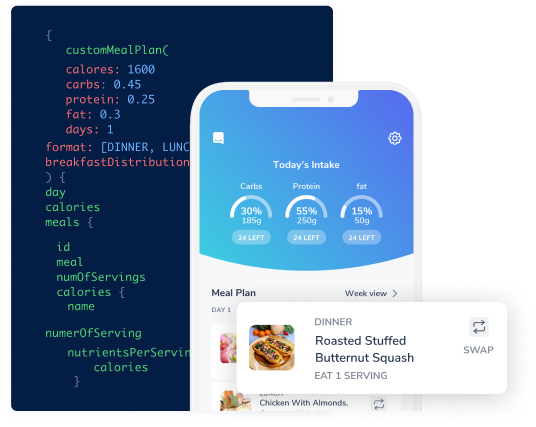 Want to know more?
The Suggestic API is an all-in-one GraphQL API. It combines all functionalities you'd expect from food API, nutrition API, recipe API, and meal plan API. In other words, "the ultimate" toolbox for you to build amazing health and nutrition apps.
Start building for free for up to 100 monthly active users. The Production tier starts at $4,900/month. For custom pricing options, please contact us.
Please refer to the
Pricing page
for detailed feature comparisons and descriptions.